Overview
-------------------------------------
Special Offer
Buy the Propellerheads Reason 10 Upgrade for Essentials / Adapted / Limited owners between March 1st - March 31st 2018 and save £160!
-------------------------------------
The Reason 10 Upgrade for Essentials Adapted Limited. If you have Reason Essentials, Adapted or Limited, buy this discounted upgrade and get the full Reason 10 experience.
Reason 10 Upgrade – New Synths, Instruments, Samples and More
All of Reason's instruments and effects
Upgrades any Essentials/Limited/Adapted version
Great new additions include Grain and Europe; massive new synthesizers. Klang Tuned Percussion, Pangea World Instruments and the Humana Vocal Ensemble are three new live-sounding organic instrument devices while the Radical Piano is a top class acoustic piano.
What's new in Reason 10?
Always evolving, the newest version of Reason 10 is the most advanced yet. In addition to all the great things you love about the Reason software, you'll find a whole host of new features in the form of synthesizers, sampled instruments and more.
New Synthesizers
Two new synths give you massive new sound and potential.
First, there's the Europa Shapeshifting Synthesizer. Designed for huge, epic sounds, Europa delivers buzzing sawtooths, shimmering, glitchy soundscapes and a whole lot in between.
More than just a wavetable synth, the Europa Shapeshifting Synth gives you a wide range of modulation to apply to the waveforms along with advanced spectral filtering, harmonics processing and the ability to draw your own custom waveforms.
Next, there's the Grain Sample manipulator which gives you a smorgasbord of granular synthesis creativity at your fingertips.
Drop your chosen sample into Grain and get exploring with the amazing selection of playback algorithms, the super flexible modulation, routing and effects.
Its user-friendly interface is your door to a world of granular synthesis allowing you to grain up your samples and get seriously creative.
New Sampled Instruments
Klang Tuned Percussion gives you an awesome collection of tuned percussion instruments including the glockenspiel, music box, wine glasses and a lot more. Great for creating melody lines and adding an organic layer to electronic productions.
Pangea World Instruments allow you to add some real colour to your sound with a brilliant collection of instruments from around the world. From plucked and strummed to blown and pumped, there's a whole lot of potential here.
The Humana Vocal Ensemble gives you an incredible selection of choirs and solo voices. The perfect choice to add that epic edge and depth to pop tracks or bring some gravitas into a soundtrack.
Give Your Sound the Edge
You can really update your sound with the new Loop Supply & Drum Supply, filled with drum samples that are perfect for modern pop, electronic and hip-hop sounds.
The new Synchronus Effects Modulator allows you to really bring your music to life with its timed effects modulation. Create quick sidechain effects or even draw your own LFO curves to control delay, reverb, filter, distortion and level. A brilliant way to evolve your sound.
Giving you an advanced acoustic piano sound is the Radical Piano - a simple idea but with amazing results. Sampling technology and physical modelling algorithms combine to give you the amazing, versatile and flexible sound of three pianos.
Fantastic for songwriters, producers and sound designers, the Radical Piano gives you a never-before-seen level of control over your piano sound.
All-In-One Music Software
Included instruments
Europa Shapeshifting Synthesizer -

new in Reason 10!

Grain Sample Manipulator -

new in Reason 10!

Radical Piano -

new in Reason 10!

Kong Drum Designer
Thor Polysonic synthesizer
Klang Tuned Percussion -

new in Reason 10!

Pangea World Instruments -

new in Reason 10!

Humana Vocal Ensemble -

new in Reason 10!

NN-XT Advanced Sampler
NN19 Sampler
Malström Graintable Synthesizer
Dr. Octo Rex Loop Player
Redrum pattern-based drum machine
Subtractor analog subtractive synthesizer
ID-8 songwriter's toolbox
Combinator, for building chains of instruments, effects, and pattern sequencers
Incredible Instruments
In addition to the new synths, some old favourites return. The Thor Polysonic Synthesizer, the Malstrom Graintable Synthesizer and the Subtractor Analog Synthesizer give you some really distinct flavours with powerful sounds and comprehensive parameter control to create some great sounds.
Beats and Loops
Sometimes beats aren't just for creating the rhythm to your music, in fact – for many artists, the beats are the music. To cater to all your beat needs, Reason 10 provides you with the Kong Drum Designer, the Redrum Drum Computer and the Dr. Octo Rex Loop player so you're ready for anything your creativity demands.
Creative Players
Reason 10's Player devices are a fantastic source of inspiration. Scales & Chords, Dual Arpeggio and Note Echo provide scale-awareness, chord memory, arpeggios and more to your other Reason 10 instruments.
Super Sampling
While the new sampled instruments are fantastic, Reason 10 just wouldn't be the Reason DAW we know love without the return of some greats.
The NN-XT Advanced Sampler, the NN-19 Sampler and the ID-8 Instrument Device all add that physical element of recorded samples, breathing life into your music while giving you a huge range of controls so you can customise and shape your sound.
Extend Your Instrument Rack
Reason 10 makes use of Rack Extension technology so your Reason rack is open to a world of instruments created by third party developers in addition to the great Rack extensions from Propellerhead themselves.
Get your physical instrument involved too! Reason's External MIDI Instrument allows you to connect your MIDI synths, beatboxes and more with full automation.
Further Creative Control
The Reason rack is extremely flexible and allows you to shape it around your needs. With the Combinator for example, you can mix layer and combine instruments and effects, creating rich and production-ready sounds.
The RPG-8 is a classic monophonic arpeggiator that creates arpeggiated melody lines based off the chords you're playing for instant, fleshed out performance.
Virtual Studio Rack
Your virtual rack is at the heart of Reason. You can fill your rack with as many devices as you want in order to achieve the sound you're looking for.
Everything is automatically routed for you as you build your rack so it's extremely easy to add in new instruments and effects.
Take it even further by turning the Reason rack around and you can play around with the cables! Get the exact sound you require by routing the audio yourself and controlling the voltage between devices in the rack.
Powerful Recording Features
Record and edit audio, MIDI and automation with Reason 10's powerful recording and editing tools. Quantize MIDI or audio to quickly fix timing issues or use ReGroove to add a little swing to your sequences.
You can record how you want to later and decide on the tempo later by using Reason's popular time stretch feature. You can even transpose the audio if you'd like to change keys after recording!
With pitch edit you can really fine-tune your vocal performances to get seriously professional results and get everything timed perfectly with Slice Edit.
Mixing with Reason
Polish off your songs with Reason's mixer and get that incredible big studio sound on your own computer.
Faithfully modelled on the legendary SSL 9000K*analog mixing desk, the Reason Mixer provides you the same full dynamics, EQ, automation, flexible routing, groups and parallel channels and its renowned master-us compression.
With Reason software, you are taken through the entire musical journey. From inspiring tools that aid your composition to the plethora of effects and sound shaping options that allow for powerful production and its recording, sequencing and mixing capabilities completing the journey.
Buy Reason 10 now to get the full, most recent version of this incredible music software.
System Requirements:
Mac OS X
Fast, stable internet connection for installation and registration
Intel Mac with multi-core processor
4 GB RAM (8 GB or more recommended for large ReFills or Rack Extensions)
4 GB free system disk space required, plus 8 GB for optional content. Additionally, program may use up to 20 GB scratch disk space.
Mac OS X 10.7 or later (64-bit)
Monitor with at least 1280x768 resolution
CoreAudio compliant audio interface or built-in audio hardware
MIDI interface and a MIDI keyboard recommended
Windows
Fast, stable internet connection for installation and registration
Intel or AMD multi-core processor
4 GB RAM (8 GB or more recommended for large ReFills or Rack Extensions)
4 GB free system disk space required, plus 8 GB for optional content. Additionally, program may use up to 20 GB scratch disk space
Windows 7 or later (64-bit)
Monitor with at least 1280x768 resolution
Audio Interface with ASIO driver
MIDI interface and a MIDI keyboard recommended
Specification
| | |
| --- | --- |
| SKU | 168467 |
| Weight | 1.0000 |
| MPN | 121000010 |
Video Gallery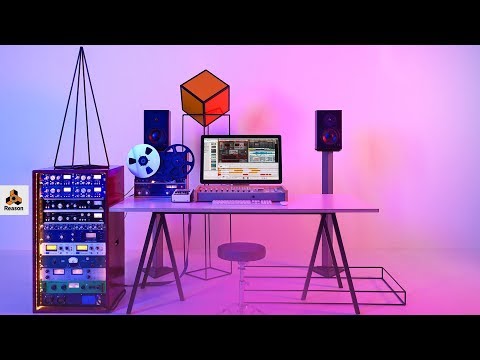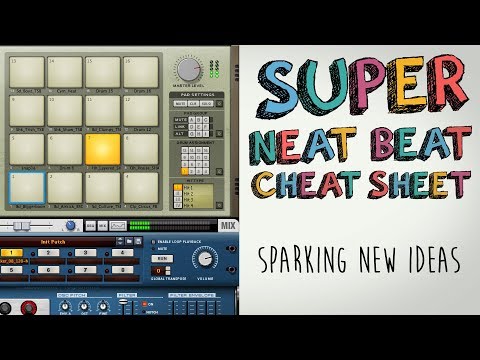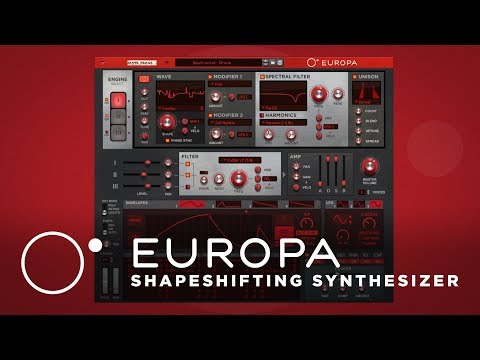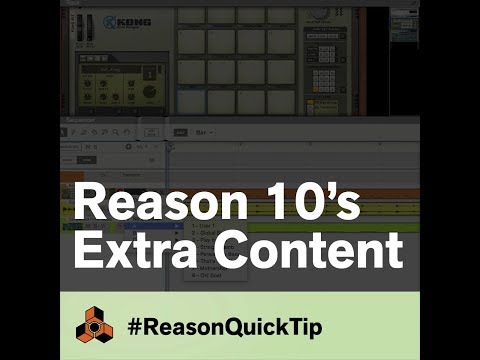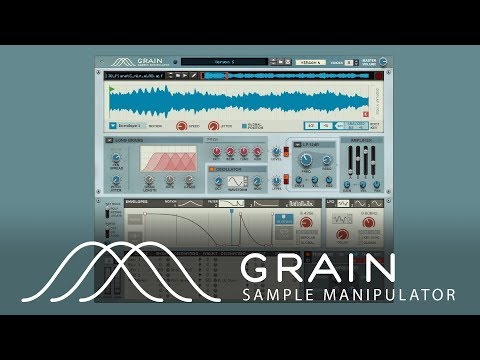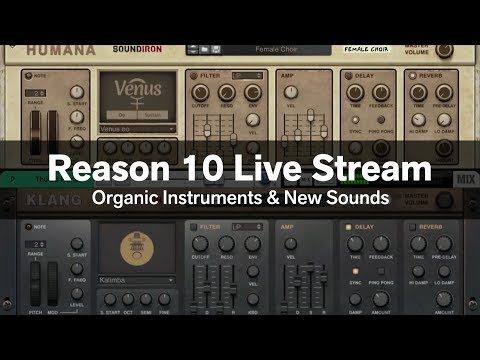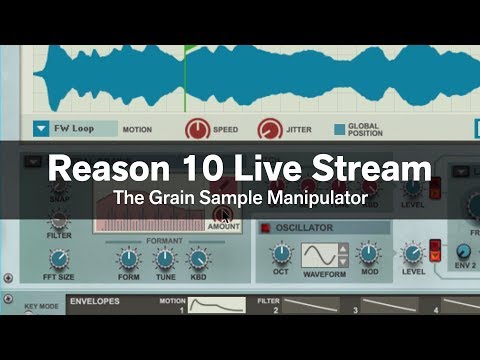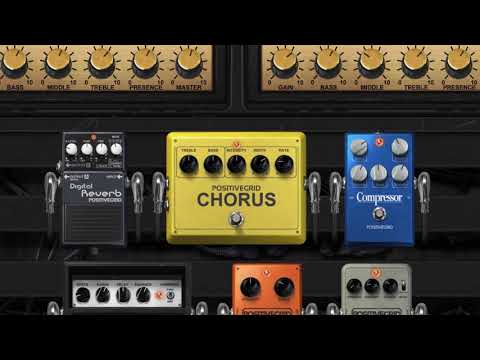 Frequently Bought Together
Price Match
We constantly monitor our competitors' prices to ensure that we're the best. However if you do find it cheaper, you can request an instant price match during opening hours by completing the form below.
*Please note that Terms & Conditions apply to Price Match - Must be a UK-based seller with the item In Stock, and is not available in conjunction with Finance or other Offers*