Overview
Great value bundle – The perfect fusion between software and hardware. The S25 Komplete Kontrol keyboard and the Komplete 11 Sound Library.
The Summer of Sound
This convenient upgrade bundle gives you more sounds, more instruments and more effects for your productions as part of the standard Komplete 11 package – and all at a great price!
This Bundle Includes:
Native Instruments Komplete Kontrol S25 Keyboard
Native Instruments Komplete Select UPGRADE to Komplete 11
The Komplete Kontrol S25 keyboard usually comes with the Komplete Select software; a stripped down, introduction version of Komplete 11's standard edition.
However – with this bundle, for one great price you'll receive the Komplete Kontrol S25, Komplete Select and an upgrade to the standard Komplete 11.
S25 – Awesome Software Compatibility
Though the S25 is the most compact keyboard in the Komplete Kontrol series, they certainly didn't compromise on its features or functionality.
The Komplete Kontrol S25 has been designed for use, and features full compatibility, with Native Instruments Komplete software packages so you'll get unprecedented control over your virtual instruments in the include Komplete 11 software.
Also, with your Native Instruments S25 keyboard you will find advanced functionality support with other music production software such as Logic, GarageBand, Ableton Live, Cubase Pro and Nuendo.
Automatic Parameter Mapping
Full integration with Komplete 11 software gives you control like you've never dreamed of. Over 16,000 sounds have been pre-mapped to the hardware so you don't have to waste any time setting things yourself – just plug in, loud up Komplete 11 and you're good to go.
Every Komplete Instrument has been mapped to the S25 by Native Instruments' own sound engineers so you'll never have to worry about mapping again. Grouped into easily navigable pages, all essential parameters names and values load instantly on the Clear View display right there on your S25.
Advanced Hardware
The Native Instruments S25 has a multitude of incredible features that puts all sort of music production power at your fingertips.
Two ultra-sensitive touch strips allow you to deliver organic, dynamic performances. An integrated scale mapping feature allows you to select virtually any musical scale and using the multi-coloured Light Guide you can see your available notes at a glance.
Providing Best-In-Class keybeds, Native Instruments have selected industry-leading Fatar keybeds with semi-weighted action and monophonic aftertouch.
Komplete 11
Coming with over 45 unique plug-ins and 13,000 sounds on an included USB HDD, the Komplete Library is the most comprehensive virtual instrument library available today.
Whether you're new to virtual instruments or a seasoned, veteran producer, Komplete 11 will inspire your creativity with a whole range of useful, professional tools and sounds.
New Features in Komplete
Komplete 11 has some great new features such as the brand-new synthesizer: FORM. This sample-tracking synthesizer bridges the gap between a sampler and a synth, really expanding your sonic versatility. With its intuitive interface, you'll generate awesome, unique results quickly and easily.
Another great new instrument is INDIA – combining traditional Indian elements with deep customisation features in a modern interface. Sophisticated rhythms, unique melodic structures, irregular time signatures and traditional Indian instrumentation give your music an all-new flavour.
Some other notable products that are part of Komplete 11 include Reaktor 6, Una Corda, Replika, Strummed Acoustic and Kinetic Metal. With over 155GB of instruments and effects, you will never be short of audio resources, inspiration or creativity.
Hardware-Software Integration
The full depth of the performance features in the Komplete 11 library truly come alive on a Komplete Kontrol S-Series keyboard.
With the Native Browser showing you all your presets at a glance, the Native Map automatically assigning all parameters to the display knobs and the Light Guide driving you through the creative process, the Komplete Kontrol S-Series allows you to experience an effortless and enjoyable workflow.
The combination of your S25 and Komplete 11 just opens you up to a whole new world of creativity in music production.
Native Instruments Komplete Kontrol S25 with Komplete 11 Bundle Features:
Bundle includes Native Instruments Komplete Kontrol S25 (128229) and Komplete Select with UPGRADE to Komplete 11 (155237).
Tag-based, unified browsing across all Komplete Instruments, directly from the hardware
Main parameters of every Komplete Instrument pre-mapped to touch-sensitive controllers via Native Map
Multi-Colour Light Guide on the S25 reveals advanced features of Komplete Instruments while providing performance feedback
Over 13,000 production-ready sounds
Over 155GB of instruments and effects
Comes with premium sample instruments such as Una Corda, India, Strummed Acoustic and Kinetic Metal
Optimised and seamless integration between Komplete 11 and the Komplete Kontrol S25 keyboard
Specification
| | |
| --- | --- |
| SKU | _BUN17 |
| Weight | 15.1000 |
| Software Included | native instruments komplete 11 select + upgrade to komplete 11 standard |
| MPN | 22803 |
| Number of Keys | 25 keys |
Video Gallery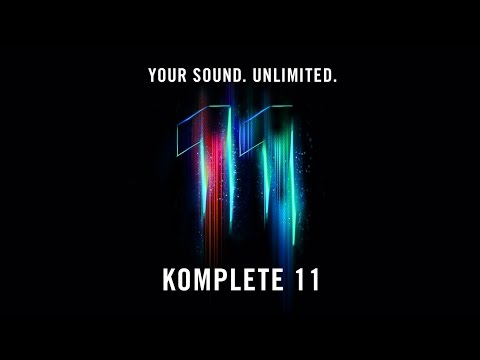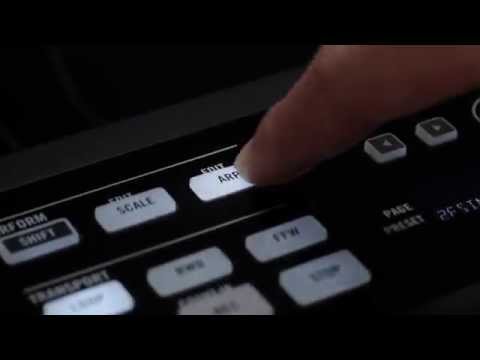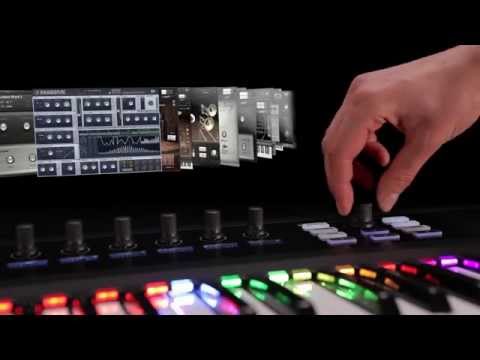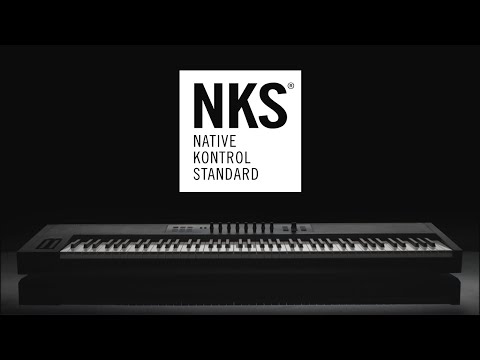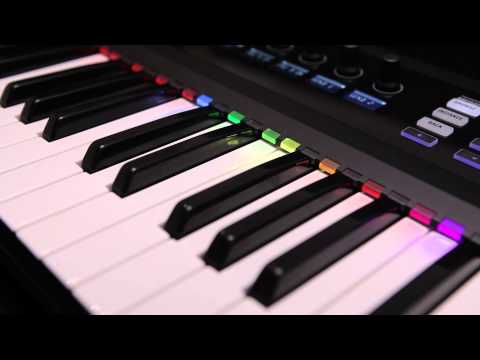 No music has been added for this product yet.
No posts have been written for this product yet.
Price Match
We constantly monitor our competitors' prices to ensure that we're the best. However if you do find it cheaper, you can request an instant price match during opening hours by completing the form below.
*Please note that Terms & Conditions apply to Price Match - Must be a UK-based seller with the item In Stock, and is not available in conjunction with Finance or other Offers*