Overview
The Natal Café Racer 20" Shell Pack in Sea Foam Green features tulipwood shells to provide full warm tone and cutting projection ideal for the studio and the stage.
Sea Foam Café Racer
Taking inspiration from the drum kits of the 50s and 60s, the Natal Café Racer series features shells made solely from tulipwood.
Offering a modern twist on an old school sound, this Natal Café Racer delivers versatile sound filled with warm tone and punchy projection.
A unique alternative to the more common birch and maple kits, this Natal shell pack is a refreshing change from the norm.
Featuring a super sleek Sea Foam finish, all chrome hardware, tru-tune tension rods for easier tuning and a specialist tom mount for reliable hold, this is Natal kit offers practical functionality, classy style and superb sound.
Natal Café Racer T20 Shell Pack Configuration:
12" x 8" Rack Tom
14" x 12" Floor Tom
20" x 14" Bass Drum
Sea Foam Style
Providing an instantly impressive aesthetic, this Natal Café Racer features a Sea Foam Green finish to provide a classy, eye-catching look.
Offering an instant burst of striking style, the Sea Foam Green finish delivers a lusciously bright pop of green to catch the attention of the crowd.
The matte look of the sea foam green shells is complemented perfectly by the all chrome hardware to deliver a sophisticated look.
Each of the drums in this 3-piece shell pack are adorned with Natal's signature, UK designed, Sun Lugs to provide an instantly stylish and recognisable aesthetic.
Tulip Tone
The Natal Café Racer shells are constructed from 7 plies of Tulipwood to provide a distinctive modern sound.
Inspired by the popular tulipwood kits of the 1950s and 60s, Natal have taken a retro wood choice and combined it with modern production techniques to produce an up-to-date kit that offers quick punchy tone.
Characterised by its warm sound and strong projection, tulipwood provides versatile tone capable of cutting through on stage and delivering depth of tone in the studio.
Offering a controlled yet powerful tone with a short sustain, this kit provides a quick, punchy and compact sound to ensure upfront impact.
All of the shells are finished with slightly rounded, hand finished, 45 degree bearing edges to further enhance the projection and immediacy of the kit sound.
Natal Resonance Mount
Both toms of this Natal kit are framed with 2.3mm triple flanged hoops and the 12" rack tom comes complete with the Natal Resonance Mount (NRM) to deliver super stable tom positioning.
Designed to minimise the contact between the metal mount and the wooden shell in order to allow the tom to resonate freely, the NRM offers strong support for your rack tom without jeopardising sound.
The result is a rack tom that is left to vibrate freely to achieve its optimum open resonance for a fuller, richer response.
Aluminium Ball Mount
Working in conjunction with the NRM, the Natal Café Racer comes with a specialist aluminium ball tom mount system to provide reliable and convenient mounting of your rack tom from a hardware stand.
Offering extra stability and trustworthy durability, this Natal aluminium ball mount allows you to achieve your ideal rack tom placement.
Tru-Tune
All of the drums in this Natal 3-piece shell pack are fitted with tru-tune tension rods which are designed to offer easier, more reliable and longer lasting tuning.
Helping to ensure you achieve a consistent kit sound from your first touch to your last hit, the Tru-Tune rods provide quick tone setting you can trust to stay in place.
Telescopic Spurs
The 20" bass drum of this Natal drumkit is fitted with sturdy telescopic bass drum spurs to provide easily adjustable, solid hold for your bass drum to prevent the kick drum creeping forward as you play.
Summary
Combining a stunning finish with superb sound, this Natal Café Racer deliver versatile tone, practical functionality and stylish looks.
The 7 ply tulipwood shells deliver a versatile range of tone from big warm impactful punch to precise cutting projection to ensure you always have the sound you need from the studio to the stage.
The Natal Resonance Mount, Aluminium Ball Tom Mount and Tru-Tune Tension Rods provide resonance aiding support, reliable hold and consistently easy tuning to ensure you make the most of the tulipwood tone.
The eye-catching Sea Foam Green finish delivers a classy aesthetic filled with fun and sophistication.
For sea foam style, versatile tone and helpful hardware, buy the Natal Café Racer 20" Shell Pack in Sea Foam Green now from PMT Online.
Natal Café Racer T20 Shell Pack in Sea Foam Green Key Features:
7 Ply Tulipwood Shells
45 Degree Bearing Edges
Tru-Tune Tension Rods
Natal Resonance Mount
Aluminium Ball Tom Mount System
High Mass Chrome Plated Zinc Sun Lugs
2.3mm Triple Flanged Hoops
Telescopic Bass Drum Spurs
Specification
| | |
| --- | --- |
| SKU | 302801 |
| Weight (kg) | 15.0000 |
| MPN | KTW-T20-SFG1 |
| Colour | green |
| Hardware / Cymbals | cymbals and hardware not included |
| Finish | sea foam green |
| Bass Drum Size | 20" x 14" |
| Floor Tom Size | 14" x 12" |
| Rack Tom Size | 12" x 8" |
| Shell Count | 3 piece kit |
| Shell Material | tulipwood |
| Snare Size | snare not included |
Video Gallery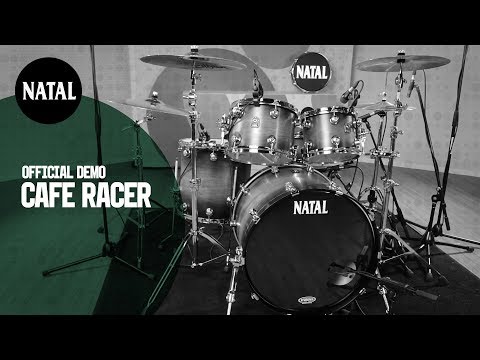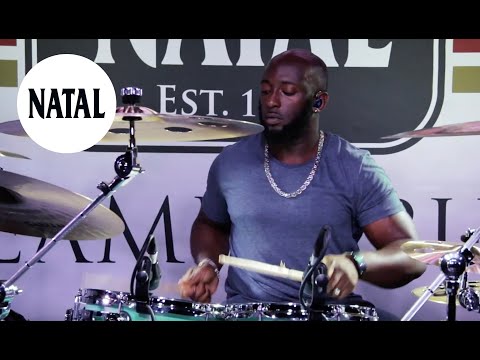 No music has been added for this product yet.
No posts have been written for this product yet.
Price Match
We constantly monitor our competitors' prices to ensure that we're the best. However if you do find it cheaper, you can request an instant price match during opening hours by completing the form below.
*Please note that Terms & Conditions apply to Price Match - Must be a UK-based seller with the item In Stock, is not a Marketplace-based seller (like Amazon or Ebay), and is not available in conjunction with Finance or other Offers*. All Price Match transactions are at the discretion of PMT Online, and we reserve the right to withdraw the Price Match at any time.