Overview
The Mapex Armory Studioease Fast 6-Piece Black Dawn Shell Pack features a birch/maple hybrid shell construction with SONIClear bearing edges and shallow tom sizes to deliver robust, quick, attacking tone. The kit also includes the Mapex Tomahawk snare. An amazing intermediate kit at a great price!
Mapex Armory Studioease Fast Shell Pack
Designed to deliver brilliantly versatile full tone, the Mapex Armory Studioease Fast kit features a hybrid shell concept to combine the best characteristics from both birch and maple.
The shell construction combined with the precision cut Mapex SONIClear bearing edges works to provide a drum kit with superb projection, brilliant tonal expression and easy prolonged tuning.
The shallower shell sizes ensure a quicker, more responsive sound for fast attacking tone.
The 2 up 2 down configuration provides a wide range of tone allowing for a versatile set up that can be changed to suit your needs.
This kit offers a lot of tone at a brilliant price. An amazing kit for the intermediate drummer!
Mapex Armory Studioease Fast 6-piece Black Dawn Shell Pack Configuration:
22 x 18" Bass Drum
10 x 7" Rack Tom
12 x 8" Rack Tom
14 x 12" Floor Tom
16 x 14" Floor Tom
14 x 5.5" Tomahawk Snare Drum
Best of Both
By using the two most popular shell building woods Mapex have taken the best aspects of both to create a great well-rounded sound.
Consisting of a birch/maple/birch 6ply shell construction, the Mapex Studioease shells have a 7.2mm thickness for a good balance of durability and resonance.
The boosted high frequencies and low-end punch of the birch wood are complemented perfectly by the even highs and mids of the maple.
The robust, warm low-end response of maple combined with the punchy bottom end of birch serves to deliver a kit sound that has full, luscious, impactful bass tone.
SONIClear Bearing Edges
Mapex have developed their SONIClear bearing edge technology to allow the drumhead to sit flatter for improved contact between shell and head.
They believe this results in a stronger, deeper fundamental pitch, easier more consistent tuning and a significantly expanded tuning range.
The result is drums that are much quicker to tune and that stay in tune longer. This means you can spend far less time tuning and much more time drumming. Winner!
With regards to the Mapex Armory Studioease Fast it means the big tone delivered by the birch/maple shells is projected brilliantly thanks to the bearing edge.
The result is a drum kit with robust tone and powerful projection to deliver the ultimate tonal expression.
Shallow Shells
The difference between the standard Mapex Armory Studioease and the Studioease Fast is the tom shell depths.
The Mapex Studioease Fast features shallower shell depths to deliver a quick, more attacking, responsive punch to its tone.
The rack toms are 1" shallower and the floor toms 2" shallower than the standard Studioease configuration.
These small shell depths serve to reduce sustain slightly for a more punchy, clipped tone that produces an overall faster sound.
Great for musical genres that require impact, the shorter shells work to produce powerful punch no matter how they are tuned.
Plus, the shells take up less space for easier placement when set up and a more compact pack down size.
Versatile Configuration
Modern drummers need to be more adaptable and versatile than ever before.
Often switching between a range of genres or playing music that blends different musical styles, drummers need a kit that can do it all.
Have a 2 up 2 down set up provides you with the flexibility to tailor make your drum kit configuration based on your needs.
If you're playing a small jazz gig you may only needs a 1 up 1 down set up, whereas if you're rocking out to some prog you might need the full range of tone offered by the full 2 up 2 down configuration.
Having the Mapex Armory Studioease Fast gives you the options you need to ensure you have every eventuality covered.
Resonant Mounting
This Mapex Armory drumkit features an undrilled 22 x 18" bass drum for improved resonance compared to kicks that are drilled for mounting toms.
The two rack toms are stand mounted and feature SONIClear tom suspension mounts.
The tom suspension mounts have been specifically designed to avoid having to drill into the drums.
Instead they work with the drum, instead of against it, to deliver increased overall resonance and stable tom placement without interfering with shell vibration.
The mounts also distribute weight to keep stress away from the tension rods which helps the heads to stay in tune.
The floor toms also feature SONIClear floor tom feet, again designed to aid shell resonance by reducing vibration transfer from the floor to the tom.
Beautiful Black Dawn
This 6-piece Mapex kit features a stunning Black Dawn finish to give a wood grained lacquered appearance to the shells.
The natural grain of the outer birch ply can be seen through the shinning clear lacquer to deliver a beautifully classy look.
The outer edge of the shells feature a darker tone that gradually tapers into a lighter tone towards the centre of the shells.
Add to that the black plated hardware, black Mapex badges and black low-contact bass drum claws for a brilliantly professional aesthetic.
For style and substance, this Studioease Fast kit is a stunning choice at a great price.
Tomahawk Snare
As if a 2 up 2 down configuration were not enough, the Mapex Armory Studioease Fast Black Dawn also comes with the Mapex Tomahawk 14" x 5.5" snare included!
Featuring a 1mm black plated steel shell, the Mapex Tomahawk features rounded 45-degree SONIClear bearing edges to deliver penetrating attack, lots of projection and a super loud rimshot.
The snare is finished with tooled solid steel Armory tube lugs, 2.3mm chrome power hoops and a Piston Strainer for quick and easy snare setting adjustment.
This bright, focused, loud snare is the perfect accompaniment to the full warm tone of the Studioease kit.
Summary
Offering superb value for money, this kit delivers top end attention to detail at an affordable price.
With its hybrid birch and maple construction and shallower shell, this kit serves up brilliantly balanced, quick tone making it ideal for a wide range of musical styles.
Add to that the cutting Tomahawk snare and you have a brilliantly well-rounded kit.
The ability to switch up the setup also makes it the ideal versatile kit for the modern adaptable drummer.
Plus, with the stunning tblack dawn finish you're sure to look as pro as you sound.
For a classy kit with tonnes of attacking tone, great consistent tuning, a versatile 2 up 2 down set up and a cutting snare sound, buy the Mapex Armory Studioease Fast today from PMT Online!
Mapex Armory Studioease Fast 6-piece Black Dawn Shell Pack Key Features:
6 Piece Kit - 22x18" bass, 10x7" & 12x8" rack toms, 14x12" & 16x14" floor toms, 14x5.5" snare
Birch/Maple/Birch Shells
6ply 7.2mm Shells
SONIClear Bearing Edges
SONIClear Tom Suspension and Floor Tom Feet
Low-Contact Bass Drum Claws
Black Dawn Finish
Black Plated Hardware
Included Armory Tomahawk Snare
Focused, Tonal, and Responsive
Specification
| | |
| --- | --- |
| SKU | 165954 |
| Weight (kg) | 35.0000 |
| MPN | AR628SFU-BTK |
| Hardware / Cymbals | cymbals and hardware not included |
| Finish | black dawn |
| Bass Drum Size | 22" x 18" |
| Floor Tom Size | 14 x 12", 16" x 14" |
| Rack Tom Size | 10 x 7", 12 x 8" |
| Shell Count | 6 piece kit |
| Shell Material | birch / maple |
| Snare Size | 14" x 5.5" |
Video Gallery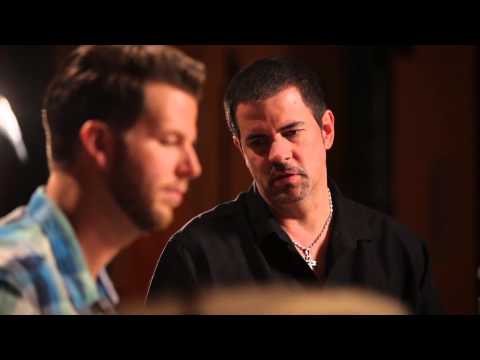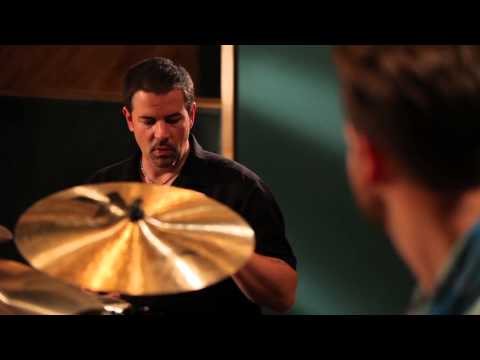 No music has been added for this product yet.
No posts have been written for this product yet.
Price Match
We constantly monitor our competitors' prices to ensure that we're the best. However if you do find it cheaper, you can request an instant price match during opening hours by completing the form below.
*Please note that Terms & Conditions apply to Price Match - Must be a UK-based seller with the item In Stock, is not a Marketplace-based seller (like Amazon or Ebay), and is not available in conjunction with Finance or other Offers*. All Price Match transactions are at the discretion of PMT Online, and we reserve the right to withdraw the Price Match at any time.