Overview
Line 6 Spider IV HD150, 150 Watt Guitar Amplifier Head, EX DEMO
This excellent amplifier allows you to experience the distinct tonal nuances of some of the most celebrated and famous guitar amps throughout history. You get to choose between 16 different amp models - from the pint-sized classic Gretsch 6156, to the ever present Marshall JCM-900, and even a superbly crunchy Orange AD30.
Amazing Tone In An Instant
A host of professional guitar players, producers, engineers and sound designers have spent countless hours dialling in the perfect settings on this amp, accurately recreating those classic amp tones so that you don't have to. Think of it as having your own personal amp tech, ready and eager to dial in a new tone for you at a moment's notice.
The awesome USB interface on the amp allows you to personally edit your presets, create backups, and share the settings with your friends, all through the Spider IV Edit software (a free download from Line 6). You can also access exclusive content with Spider Online and downloaded unlimited Spider guitar tones from an ever-growing collection.
The excellent Spider IV HD150 Amplifier Head is now available for the lowest ever price. Contact your local PMT Store to discuss the amp in more detail, if they have one in stock they will even invite you in for an in-store demonstration with one of our product experts. For all queries regarding payment and delivery options for this amp please contact our sales team directly.
Amp Setting Choices
Clean Red: a scooped and highly responsive tone modelled on the Marshall JCM-900
Crunch Red: inspired by the signature crunch of a '68 Marshall Plexi 50-watt
Clean Green: Classic late 60's/early 70's clean tones modelled on the Hiwatt Custom 100
Crunch Green: a rounded of British-amp style distortion, inspired by the Orange AD30
Twang Red: that classic Nashville spank, inspired by the sound of a 60s Fender Blackface Twin Reverb
Hi Gain Red: The "Brown Sound" of a '68 Marshall Plexi 100-Watt with a Variac and jumped input channels
Twang Green: More agressive than the Twang Red, with plenty of cut, punch and attitude, modelled on the 60's Fender Blackface Deluxe Reverb
Hi Gain Green: a modern, scooped metal sound, inspired by the high-gain mayhem of a Dieael Herbert
Class A Red: Brilliant, singing tones with an addictive chime, inspired by a Vox AC30 Top Boost
Metal Red: tight and punch high-gain heaven, modelled on the Mesa/Boogie Dual Rectifier
Class A Green: A dynamic and boutique-style feel inspired by the Divided by 13 9/15
Metal Green: High-gain aggression with supreme versatility, distortion characterised by control of the Mid knob
Blues Red: Bags of vintage charm, inspired by the classic tones of a '50s wide panel Fender Deluxe Reverb
Insane Red: Shred til you drop! Inspired by the tone of a Mesa/Boogie Dual Rectifier (red channel)
Blues Green: A more forward, mid-ranged attitude for that classic rockabilly sound, modelled on the Gretsch 6156
Insane Green: Enough distortion to melt your face off, whilst still retaining tonal definition and character. Perfect.
On-Board Effects
Red Comp
Fuzz Pi
Auto Wah
Auto Swell
Pitch Glide
Smart Harmony
Sine Chorus
Line 6 Flanger
Phaser
U-Vibe
Opto Trem
Bias Trem
Digital Delay
Analog w/Mod
Tape Echo
Multi-Head Echo
Sweep Echo
Reverse Lux Spring Reverb
Vintage Plate Reverb
Quick Loop
Adjustable Noise Gate
Adjustable Boost
Pre-Post Volume Pedal
Specification
| | |
| --- | --- |
| SKU | 60409 |
| Weight | 17.8000 |
| MPN | 99-020-1514 |
| Warranty | 2 years |
| Amp Type | modelling / digital amplifier |
Video Gallery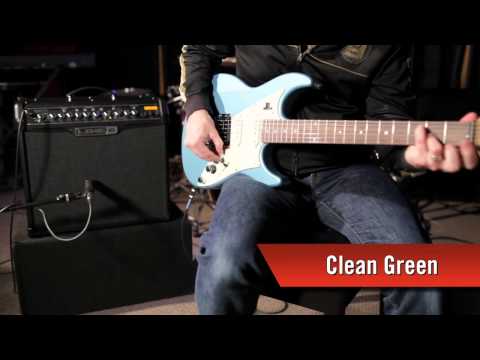 No music has been added for this product yet.
No posts have been written for this product yet.
Price Match
We constantly monitor our competitors' prices to ensure that we're the best. However if you do find it cheaper, you can request an instant price match during opening hours by completing the form below.
*Please note that Terms & Conditions apply to Price Match - Must be a UK-based seller with the item In Stock, and is not available in conjunction with Finance or other Offers*