Overview
KORG's ultimate audio solution - "AudioGate 3"  / DS-DAC-100

High Definition Audio Player Software and Hardware 1-bit USB-DAC units
AudioGate is a combination of hardware and software that delivers the ultimate in audio playback. In addition to high-quality DSD format music files, AudioGate 3 software plays back a wide range of other music file formats. You have beautiful sound and beautiful design in a choice of hardware DA (Digital to Audio) interfaces. Choose either the stylish DS-DAC-100 or the equally powerful DS-DAC-100m that focuses on portability.
KORG's audio solution is now complete: AudioGate - The Complete Path to Audio Purity.
Highlights:
AudioGate 3 and the DS-DAC interfaces provide the simplest and yet most comprehensive high-quality playback system available
Realtime DSD conversion delivers optimum sound
AudioGate 3 features a completely refreshed user interface for greatly improved usability
Native DSD playback of 2.8224 MHz or 5.6448 MHz DSD files
AudioGate 3 supports playback for a comprehensive range of audio formats such as 24 bit (192/96kHz), 16bit
WAV, FLAC, MP3 and more
Pro-quality hardware design that builds on the achievements of the MR series DSD recorders
Stable, dedicated Win/Mac drivers developed specifically for AudioGate 3 and the DS-DAC series
Beautiful sound and beautiful design (DS-DAC-100)
If we're talking about beautiful sound, we also want the appearance to be beautiful. Leave behind the bustle of everyday
life, and spend a holiday afternoon deeply immersed in the music you love. Audio equipment lacking a professional
aesthetic is not going to transport the listener to a world that's distant from reality. The DS-DAC100 is housed in an elegant
and curvaceous body, with a simple front panel with a volume knob, LED indicators, and a headphone jack. The influence
of vibration is minimized by a bottom panel with gleaming metal spiked feet (as found on other high-end audio
equipment). In response to numerous requests from audio aficionados and studio engineers, we've provided XLR
connectors for balanced outputs.
"
AudioGate 3
" and "DS-DAC series" --- the simplest highquality
audio playback system
Simply connect the
DS-DAC-100 to
your computer via USB cable, and you have a high-quality audio playback system.
The system consists of AudioGate 3 software that plays back audio material from your computer with the best possible
quality, together with the
DS-DAC-100
which converts the data from AudioGate 3 into an analog signal for playback
through your headphones or speaker system. When it comes to high-quality playback of computer audio, the software and
hardware are equally important; if either is lacking, you can't expect optimal audio quality. With its long history of
developing both software and hardware that meets professional demands for quality, KORG was uniquely able to create
this ideal music playback environment.

Realtime DSD conversion for ideal sound
Accurate real-time DSD-analog conversion is the secret to high-quality audio playback through headphones or your highend
audio system. Audio files such as MP3 and WAV from your computer (even a CD!) can be converted to 5.6448
MHz/DSD data in real time and played back by the dedicated AudioGate 3 software. Since conversion to ultra-high quality
DSD data is impractical for stand-alone hardware due to the enormous amount of processing power that is required, the
power of your computer is used to perform this task, extracting the maximum information from the musical source before
sending it to the DAC. The DS-DAC-100/100m, takes the audio optimally designed for DSD, then converts the data to an
analog signal for the ideal audio playback scenario. You might even start hearing new details in your familiar CD or MP3
collection that had previously been hidden in the mix.

DSD native playback of 2.8224 MHz and 5.6448 MHz DSD files
KORG was among the first audio companies to focus on the high sound quality benefits of DSD, using DSD as the recording
format for the highly acclaimed MR series of studio and field recorders. Now that major music distribution sites such as
Blue Coast Records and Channel Classic Records have started distributing data in the DSD format, and major audio
manufacturers have also started to release USB DAC units, the DSD format has become acknowledged by audio fans as a
synonym for the utmost in high-quality playback. The quality of this DSD data is fully realized by the "DSD native playback
of DSD data" offered via these USB DAC units, the DS-DAC-100/100m. These units support playback not only of 2.8224
MHz DSD data but also the still higher-resolution of 5.6448 MHz, which is even more faithful to the original source.
Preliminary Information – Specifications and features subject to change

Pro-quality hardware design
The data is conveyed via "asynchronous transmission," which does not synchronize with the USB clock of the computer, thus allowing high-quality playback with minimal jitter. The power supply section is driven from USB bus power, thus avoiding any noise component that might enter via the power cable, ensuring high quality audio playback. The DA converter uses the CS4398 made by Cirrus Logic, the same reliable and ultra-high-quality component that can be found on the MR series devices. It provides performance equivalent to that of the MR-1000, an acclaimed standard in professional studios and as a field recording device, providing high quality that exceeds other units in its class. In this way, the DS-DAC-100/100m has been designed with painstaking detail and with the highest specifications for every part of the system.
Dedicated driver developed specifically for the DS-DAC-100/100m
The data on the computer must be conveyed to the DS-DAC-100/100m unit with as little loss as possible.
KORG has developed native drivers to implement truly native playback of DSD data, where the data is conveyed via the USB cable while still in DSD format and then DA-converted within the converter unit itself. To ensure trouble-free compatibility between the playback software and the DAC, we have taken advantage of our many years of experience with DSD data to create drivers that deliver stable operation and the highest-quality playback on both Windows and Mac.
AudioGate 3 (High Definition Audio Player Software)
Standard software for handling DSD format and other high-quality files
Born as an audio format conversion application, AudioGate was originally developed to convert recordings made on KORG's MR Series recorders, then manage and play them on computers. Now that it can be freely downloaded without the need to use a Twitter account for authentication, its wide support for file compatibility has made it a favorite application for handling high-quality audio files on a computer. Today, it has grown beyond its origin as KORG's bundled software, and has earned the support of many users around the world.AudioGate 3 has been completely updated; adding numerous functions and also heightening interoperation with KORG's DS-DAC series. It has been reborn as the software at the core of KORG's audio solution: "AudioGate - The Complete Path to Audio Purity ---"

A fresh new user interface for improved usability
Released as version 3 at the same time as the DS-DAC-100/100m, the AudioGate 3 application that was originally an audio format conversion program, now features a dramatically revised user interface designed for ease of use as a music player. Here are some of the most important functions that have been added in this version.
New user interface.
The size of the player screen can be adjusted. Full-screen display is also supported.(*1) "Album," "Artist," and "Genre" have been added to the play list. Sorting is supported. iTunes songs can be imported. Improved visualization with cover art and waveform display. In addition, your choice of background can be easily selected from several provided images Support for editing "album artist," "track number," and "disc number" (*2) Master volume has been added Playback volume adjustment function has been added High-quality/Low-load has been added for file conversion
(*1) Mac OS X 10.7 or later
(*2) Supported items will differ according to the audio format.
AudioGate 3 supports playback for a wide range of audio formats
AudioGate 3 supports a wide range of file formats, starting with MP3, AAC, and 44.1/48 kHz WAV as well as high-resolution formats such as 24 bit (96/192 kHz) WAV and FLAC, in addition, of course, to DSD. It can handle play lists that contain mixed bit resolutions, sample rates and even different file formats. In addition to the DAC itself, the hardware USB DAC requires software that manages and plays the audio files. Although the software has a major influence on the audio quality and the usability of the system, previous products have typically used software developed by other companies, or even freeware. The KORG AudioGate 3* software plays this role for the DS-DAC series. Setup is easy, and there are no worries about compatibility. With KORG AudioGate 3 you can experience the finest in DSD sound.

Specifications and features
*After downloading AudioGate 3, connect the DS-DAC-100/100m or MR series unit and perform license verification so that you can use the software as a licensed version.
An "AudioGate 3 Lite version" optimized for playing various types of audio data is newly available for free downloading without any requirement to authenticate via Twitter. It's the ideal simple player for customers who are just getting started with DSD, and is also a great way to obtain a trial version of AudioGate 3 for customers who have been using the free AudioGate V2 software.
The lite version can be upgraded to the full version by connecting a DS-DAC series or MR series unit for license authentication, so you'll be able to smoothly take advantage of the full functionality when you purchase one of these products after trying the lite version. For details on the models supported by the lite version and for more about authentication, refer to the included owner's manual.

DSD playback via the lite version will be converted to 44.1 kHz or 48 kHz PCM for playback.
Specification
| | |
| --- | --- |
| SKU | 115750 |
| Weight (kg) | 6.0000 |
| MPN | DS-DAC100 |
| Warranty | 2 years |
Video Gallery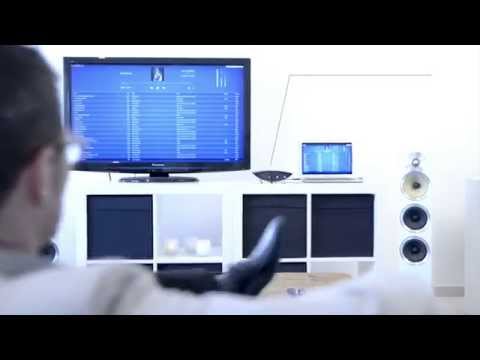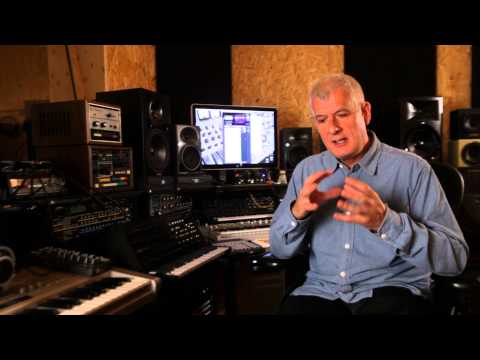 No music has been added for this product yet.
No posts have been written for this product yet.
Price Match
We constantly monitor our competitors' prices to ensure that we're the best. However if you do find it cheaper, you can request an instant price match during opening hours by completing the form below.
*Please note that Terms & Conditions apply to Price Match - Must be a UK-based seller with the item In Stock, is not a Marketplace-based seller (like Amazon or Ebay), and is not available in conjunction with Finance or other Offers*. All Price Match transactions are at the discretion of PMT Online, and we reserve the right to withdraw the Price Match at any time.