Overview
Boss V-BDN VG-Strandberg, Electric Guitar with in-built BOSS V-Guitar technologies
What happens when you take two of the most innovative modern instrument makers, and bring them together in a no-holds-barred collaborative effort to create something wonderful? The BOSS V-BDN VG-Strandberg is what happens! This amazing, unusually-shaped electric guitar has been packed full of BOSS V-Guitar technologies, and constructed with Strandberg's ergonomic approach to instruments, resulting in one of the most versatile and comfortable-to-play guitars on the market!
A Cutting Edge Collaboration Between BOSS and Strandberg
Innovative Strandberg Design Features
The Strandberg Boden is a unique combination of ergonomic superiority with both style and aesthetics. This excellent guitar has been specially designed to offer the maximum amount of playability whilst being supremely lightweight and comfortable, whatever your playstyle.
The materials used in the guitar's construction have been specially selected to offer tonal versatility, with a quick, puncy response and naturally resonant sound.
The finishing design touch, which helps this guitar stand out above all others, lies with the patented EndurNeck. This spectacular neck shape is designed to relax the muscles, joints and tendons in your hand, wrist, and forearm, encouraging the correct playing position and making those endless sessions in the studio that bit more bearable.
On-Board BOSS V-Guitar Tech
As a perfect compliment to this guitar's innovative aesthetics and design features, BOSS's famous V-Guitar technologies make the perfect icing on this luxurious cake. With a multitude of functions and tunings at your fingertips, the only limit with this guitar is your own imagination.
Mode Selector Functions
The five-position mode selector knob on the V-BDN gives you access to 25 onboard sounds. Each of the 5 positions makes 5 different sounds available via the 5-way blade selector). Each position is as follows:
Position 1 - Guitar's normal humbuckers
Position 2 - Modeled single-coil pickup sounds
Position 3 - Modeled humbucker sounds
Position 4 - A mixed bag of bass, electric sitar, nylon-string acoustic, steel string acoustic, & humbucker with down-tuned 5th and 6th strings
Position 5 - Synths (including 3 variations on the Roland GR-300)
Tuning Knob Functions
There are six different string tunings available via the Tuning Knob, which (when combined with the mode selector) makes the V-BDN VG-Strandberg easily one of the most versatile guitars on the market. The tuning selections are are follows:
Position 1 - Standard
Position 2 - E flat (whole guitar tuned down a semitone)
Position 3 - D tuning (whole guitar tuned down a whole tone)
Position 4 - Drop D (D-A-D-G-B-E)
Position 5 - Drop C# (C#-G#-C#-F#-A#-D#)
Position 6 - Drop C (C-G-C-F-A-D)
Highlights
Customised Strandberg Boden six-string guitar with BOSS V-Guitar technology built in
Headless guitar scientifically engineered by Strandberg with fanned frets, an ergonomic body, and the pantented EndurNeck neck profile
Features an organisc tone and unprecendented playability
Mode Selector and 5-Way switch offer access to standard onboard pickups, modeled humbuckers & single coils, bass, sitar, acoustic guitar, and synth voices
Incudes three variations on Roland's classic GR-300 analog synth guitar from the early 1980s
Instant virtual instrument retuning via the 6-position tuning knob
Powered by four AA-sized batteries; up to 9 hours of playtime with the high-powered rechargeable Ni-MH batteries
Includes padded instrument bag
Technical Specs
Basic Model: Strandberg BODEN
Body Colour: Blue
Body (Top): Maple
Body (Back): Basswood (Solid)
Neck: Roasted Maple
Fretboard: Ebony
Scale Length: 25.5"-25" (Multiscale)
Number of Frets: 24
Pickups: Lace Alumitone Humbucker x 2, Divided Type x 1
Common Specifications
Controls: 5-Way Mode Knob; 6-Way Tuning Knob; 5-Way Switch; Tone Control, Volume Control
Indicator: Power Indicator
Connector: Guitar Jack (1/4" phone type)
Nominal Output Level: -20 dBu
Output Impedance: 2 k ohms
Recommended Load Impedance: 20 k Ohms or greater
Power Supply: DC 6 V: Alkaline Battery (AA, LR6)/Rechargeable Ni-MH battery (AA, HR6) x 4
Current Draw: 230 mA
Exptected Continuous Battery Life: Alkaline battery: 6 hours; Rechargeable Ni-MH battery: 9 hours
Accessories: Owners Manual, Allen Wrench, Alkaline Battery x 4, Carrying Bag
Dimensions: 320mm (W) x 65mm (D) x 820mm (H)
Weight: 2.5 kg
Specification
| | |
| --- | --- |
| SKU | 168016 |
| Weight | 3.0000 |
| Body Size | Full Size |
| Right / Left Handed | Right Handed |
| MPN | V-BDN-BLU |
| Case Included | gig bag |
| Colour | blue |
| Warranty | 2 years |
Video Gallery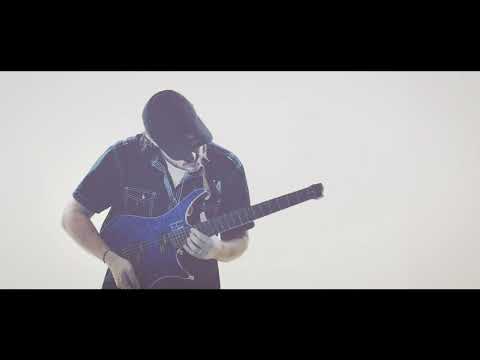 No music has been added for this product yet.
No posts have been written for this product yet.
Price Match
We constantly monitor our competitors' prices to ensure that we're the best. However if you do find it cheaper, you can request an instant price match during opening hours by completing the form below.
*Please note that Terms & Conditions apply to Price Match - Must be a UK-based seller with the item In Stock, and is not available in conjunction with Finance or other Offers*